Joie dans la vie quotidienne Joy in Everyday Life-in French
March 22 @ 7:00 pm

-

May 3 @ 9:00 pm

America/Montreal

CAD 175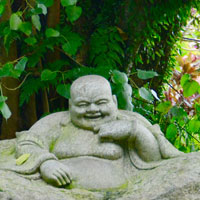 with Sylvie Cotton
Contact person: Martine Ouellet
Pour le texte en français cliquez ici.
As our meditation practice expands and as we develop a confidence in basic goodness, we begin to discover the energy in ourselves to continue our journey. We shift our attention to others, ready to help, which gives us joy and strengthens our bravery. The Mahayana teachings on compassion inspire us to lead a meaningful life of joyful discipline, free from doubt.
Prerequisite: Contentment in Everyday Life
The program will be given in French.
Registration deadline: March 19.
To register, click here. If you have difficulty with our payment page, please contact us at [email protected].