Mapping the Journey: An Introduction to Grounds and Paths
October 19 @ 7:00 pm

-

November 23 @ 9:00 pm

America/Denver

USD 100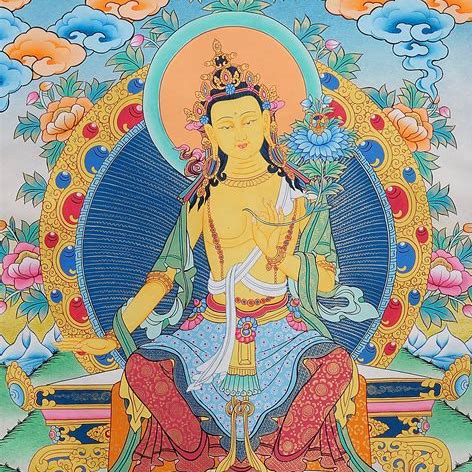 with Jules Levinson
Contact person: Travis May
October 19—November 23
Tuesdays
7-9PM MT
Hybrid Program: You can join us live in the main shrine room at BSC or via Zoom.
Open to all!
This class will describe the transformations that people undergo as they devote themselves to the disciplines of body, speech, and mind set forth by the Buddhadharma. Buddhist writers of India and Tibet have over many centuries turned to metaphors drawn from travel by land and sea, agriculture, and nearly everything else the visible and palpable world offers as figures for the invisible. It will draw upon the literary and oral traditions I have learned from Tibetan teachers with whom I have studied during the past four and a half decades. In particular, I will turn to the literature in which Indian and Tibetan writers have discussed such profound and thorough transformation in terms of vehicles (theg pa, yāna), grounds (sa, bhūmi), and paths (lam, marga).
In a series of courses I would like to offer through the Boulder Shambhala Center to anyone who would like to take part in them, whatever their previous knowledge and experience may be, I will present a richly detailed and highly refined map of the journeys people make and the labor they accomplish as inspiration leads to aspiration, aspiration leads to effort, and effort yields its fruit in its many aspects. These include cleansing the adventitious defilements that bind one to misery; bringing forth the latent, basic, innate good qualities one sees flowering in accomplished people; liberating oneself from the cycle of birth and death; helping others to do similarly as best one's abilities permit along the way; and in the end becoming someone who has not only emerged completely from the muddy waters of cyclic existence oneself but also come fully into an inexhaustible abundance of resources that enable one to serve as teacher, guide, friend, companion, servant, and whatever else anyone may need in order to discover an enduring freedom and fundamental well-being unlike any other.
This first course will focus upon the grounds and paths of Hearers (nyan thos, śravaka) and Solitary Realizers (rang sangs rgyas, pratyekabuddha). A second course will be devoted to the grounds and paths of the Great Vehicle (theg pa chen po, mahāyāna), that is, those of Bodhisattvas and Buddhas. Should anyone be interested, a third course could be given over to the grounds and paths set forth in the Mantra Vehicle of Secrets (guhyamantrayāna), as well as the corresponding inquiry into the same terrain as it is considered in the literature of the Great Seal (phyag rgya chen mo, mahāmudrā).
The initial course will begin with an introduction to the terminology that permeates the whole of this literature and oral discourse, such as vehicle, ground, and path, subsequent to which it will turn to a close study of the five paths and eight grounds of the Lesser Vehicle (theg pa dman pa, hīnayāna), so as to provide the necessary foundation upon which an exposition of the Great Vehicle can be built. Many other topics will be addressed in due course, including the meaning of person, self, selflessness, afflictive obstructions, and obstructions to omniscience according to various Buddhist writers of India and the systems of tenets (grub mtha', siddhānta) that developed in the wake of their seminal work.
Other cost options (see details on registration page)
USD 125
USD 75
USD 50
Details
Start:

October 19 @ 7:00 pm

America/Denver

End:

November 23 @ 9:00 pm

America/Denver

Cost:

USD 100

Event Categories:
Organizer
Boulder Shambhala Center

Phone:

303 444 0190 x100

Email:

info@boulder.shambhala.org
Venue
Main Shrine Room – Boulder

1345 Spruce St.




Boulder

,

CO

80302

UNITED STATES

+ Google Map

Phone:

303 444 0190 x100