Contemplative Photography: Picture of Mind – Online
October 14 @ 7:00 pm

-

November 18 @ 9:00 pm

America/Chicago

USD 100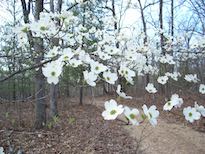 with Larry Wolf
Contact person:
This six-week workshop explores the making and viewing of photographs as an expression of inner vision. The workshop draws on classic teachings on both mindfulness and photography; it invites us to see the sacred and profound in the world around us. We'll use whatever camera we have at hand and, over time, increase our ability to make images with the device. As we build familiarity and confidence in using the camera, it becomes an extension of our mind, an extension of our body. We will use photographic exercises that freshen our approach to the camera, that ask us to look more closely at what we're seeing, what we're photographing, and how we go about creating the photograph. Each two-hour session begins with a contemplation: settling our mind-body and opening up to our experience in the current moment. We'll then discuss some aspects of photography, such as framing, shadows and abstraction, bringing our collective knowledge and curiosity to the topic. We'll end with a question to work with as we make photos during the week between sessions. After the first week, we will present and discuss the images we've created between sessions.
Larry Wolf is an artist who seeks creative dissonance to celebrate the richness of life. The workshop is based on his experience as a meditator, a photographer, and a meditation instructor. For Larry, picking up a camera can shift his mind into a visual mode, a way of being intensely in the present moment – his hands, eyes, mind in the flow of creating photographs.
As a photographer, Larry has used cameras with complex controls, almost no controls, and ones which are fully automated. He has studied photography at the University of Vermont, the Maine Workshop, the Santa Fe Photographic Workshop, the Lillstreet Art Center, and Latitude Chicago & Filter Photo. Larry has studied and practiced contemplation and meditation in many, mostly Buddhist, traditions, and is a qualified Shambhala meditation instructor.
Other cost options (see details on registration page)
EUR 75
EUR 125