White Tara practice on Zoom (Weds)
December 29, 2021 @ 9:00 am

-

10:00 am

America/Kentucky/Louisville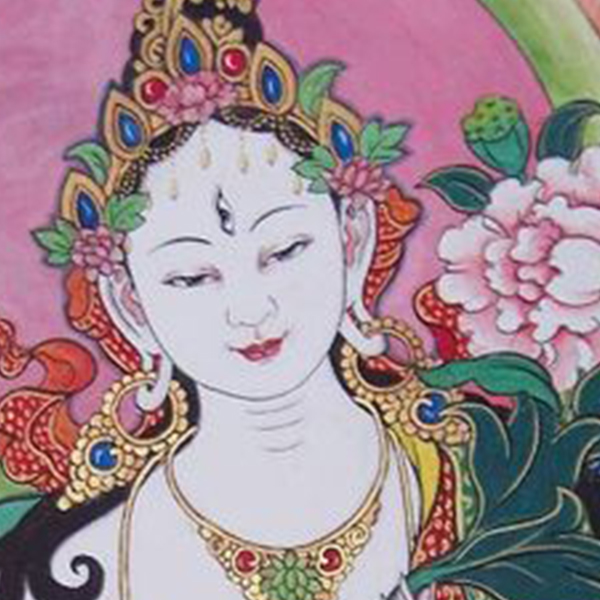 Contact person:
White Tara: A Soothing Practice for Difficult Times
White Tara is a Tibetan Buddhist practice particularly relied upon in times of domestic and community turmoil and disharmony, and when personal or family health is threatened. She is a peaceful manifestation of the compassionate Tara, who emanated from the tears of Avalokiteshvara witnessing the suffering of beings. She herself is known for seven eyes that also witness the suffering of beings, and she sends her compassionate energy to heal and comfort those who are in need. She also guards the long life of beings.
Shelly Heinz will be leading White Tara practice sessions in a Zoom room, Mondays, Wednesdays, and Fridays, 9-10am for the foreseeable future. To participate in this practice, students need to have an established practice of shamatha meditation and to have already received instruction in White Tara practice. Email Shelley at [email protected] for the Zoom link for access to these practice sessions.