A Book Circle on Social Justice and Anti-racism (online)
December 4 @ 3:00 pm

-

4:30 pm

America/New_York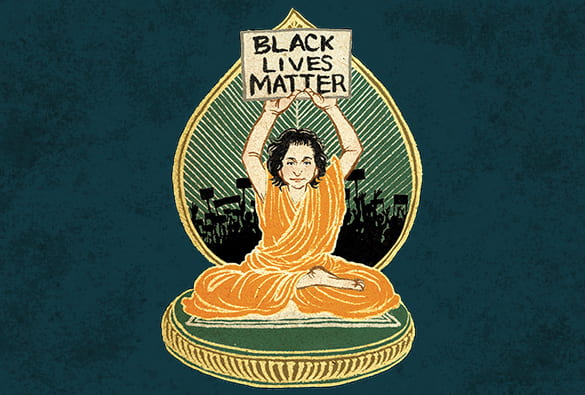 A Book Circle on Social Justice and Anti-racism
Sunday, December 4
3:00 PM to 4:30 PM
The book for this month:
A Wild Love for the World: Joanna Macy and the Work of Our Time
In the midst of our social and personal turmoil around racism and social injustice, we can follow the path of Shambhala and bravely open our minds and hearts to investigate our current state of inequality, its history and paths to effective action. The lens of Shambhala and Buddhist values promotes curiosity, compassion and wisdom as together we seek responsible change in ourselves and our culture.
The Book Circle will provide a common ground for reading, discussing, and listening.
The group will meet monthly, the first Sunday of the month.

The meeting will go from 3:00 to 4:30.

A different book will be selected for each meeting.
We welcome new and former participants. If you would like to join our next Book Circle discussion, please register below.
This program is free, though any donation to support the Center would be appreciated.
Rebecca and Lynne will act as facilitators. If you are interested, please contact either of us for further information at our email address and we can set up a phone conversation.
Rebecca Narva: [email protected]
Lynne McMahon: [email protected]
The zoom link will be sent upon registration.
You cannot change any society unless you take responsibility for it, unless you see yourself as belonging to it and responsible for changing it.
Grace Lee Boggs, activist, feminist, writer