Spectacular Spring – Online Morning Meditation Practice
June 2 @ 8:00 am

-

8:30 am

America/Toronto

CAD 10.00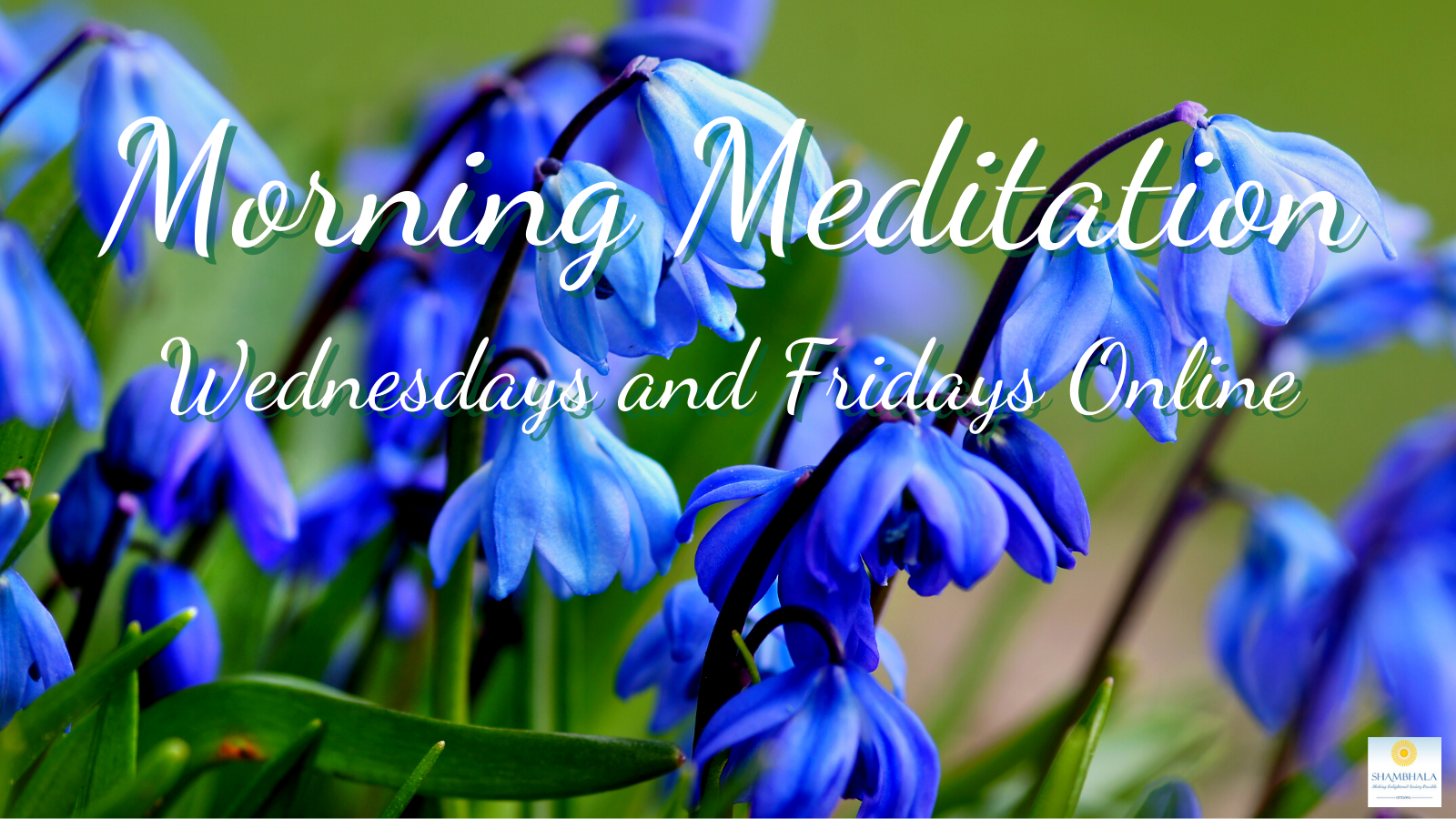 Come sit with us during our group meditation sessions offered virtually via Zoom, with meditation practice Wednesday and Friday mornings 8-8:30 am April 12 to June 9.
Just as the natural world begins to bloom and open its blossoms after a long sleep, join us as we, too, cultivate mindfulness awareness and train in opening up during our morning meditation practice. Let's learn to be fully present to our surroundings.
The program offers 30 minute sessions. For the first 5 minutes or so we will share Dharma and readings, followed by silent practice of sitting meditation. For those who are new to meditation, brief meditation instruction will be available. This program is designed to work well both for those joining for the whole program, or for those joining for just a few sessions: feel free to register at any time during this two-month program.
ALL ARE WELCOME. You may join at any time during the 8-week program, and for as many sessions as you like.
Please register to receive the Zoom link.
Wednesdays and Fridays, 8:00 AM – 8:30 AM April 12th – June 9th.
By donation. Please help support The Ottawa Shambhala Centre.
The suggested donation is of $10 per meditation session. For those joining us for the whole season our suggested program price is $100, $50 for those planning on attending for one month, and $25 for those attending for only two weeks.
The patron price of $150 for the entire program, of $75 for one months, or and of $37.50 for two weeks, supports those who cannot attend at the program price.
Charitable donations to the Centre will be included in a tax receipt issued by email in February of the following year.
If none of the above options are appropriate for your situation, enter another amount that you wish to pay. Consider the value of the program and practice generosity at the level appropriate for you. Please do not let price be an obstacle. Read more about our Generosity Policy here.
Other cost options (see details on registration page)
USD 100.00